2015 All-Arizona Academic Team
Two South Mountain Community College Students Selected For Prestigious All-Arizona Academic Team
Phoenix, AZ – February 11, 2015 – Outstanding South Mountain Community College (SMCC) students Emily Alcazar and Kristi-Lee Mathiesen have been named to the prestigious 2015 All-Arizona Academic Team. In addition, both 4.0 students placed in Arizona's first team and are automatically considered for the All-USA Academic Team.
The SMCC Honors Program announced that President, Dr. Shari Olson nominated the students – who will be honored with fellow All-Arizona candidates at a luncheon on Wednesday February 18, 2015 at the Hilton Mesa.
Emily and Kristi-Lee will both receive four semesters of tuition waivers to the Arizona state university of their choice courtesy of the Arizona Board of Regents and a scholarship from SMCC in the amount of $1000.
Both full-time students are active members of SMCC's Alpha Eta Delta chapter of the Phi Theta Kappa honor society.  According to Dr. Shari Olson, "The All-Arizona Academic Team competition provides pathways for our academically talented students to transfer to Arizona universities.  Emily and Kristi-Lee exemplify the type of dedication and commitment to academics and community leadership. South Mountain Community College is proud support these students in achieving their best and continuing their education."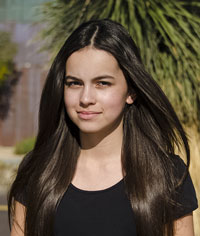 Emily Alcazar is the Phi Theta Kappa Vice President of Membership. As a member of Phi Theta Kappa she participated in the SMCC Chapter's 'Honors in Action" project. Emily also a member of the National Society of Collegiate Scholars and received the Honors College Honors Achievement Award.
Emily is majoring in Industrial Engineering and is set to transfer to Arizona State University, with plans to pursue a career in as an industrial engineer in the manufacturing environment.
"I was thrilled when I found out that I got first placement for the All-AZ Academic Team", says Emily. "I am so glad that all of my effort and hard work has paid off. I am also very grateful to be a member of the All-AZ Academic Team because it will give me many amazing opportunities."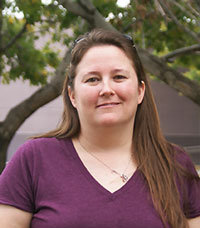 Kristi-Lee Mathiesen is majoring in Associates of Arts at SMCC with plans to transfer to Northern Arizona University and pursue a career as an elementary school teacher or middle schools science teacher.
Krisiti-Lee's community activities include volunteering at Boys and Girls Club, and working with the elderly at a day center in Tempe. As a member of Phi Theta Kappa, Kristi-Lee served as the Vice President of Communications for Phi Theta Kappa. She also and participated in the SMCC Chapter's "Honors in Action" project, received the Honors Achievement Award and recognized on SMCC's President's List.
When asked about placing on the first team, Kristi said "I was in shock when I first found out I was chosen for All-AZ Academic Team. I knew most of the people who applied and knew they too were all great candidates to win. I had to read my email several times before it sunk in that I was chosen. I am so thankful I was selected. I thought about everything from my life over past couple of years and I was able to get here because of the love and support of my family, friends and the professors at South Mountain Community College."
For more information about the Alpha Eta Delta, the South Mountain Community College chapter of Phi Theta Kappa, visit southmountaincc.edu/honors/ptk.