Win $1,000 for Your Business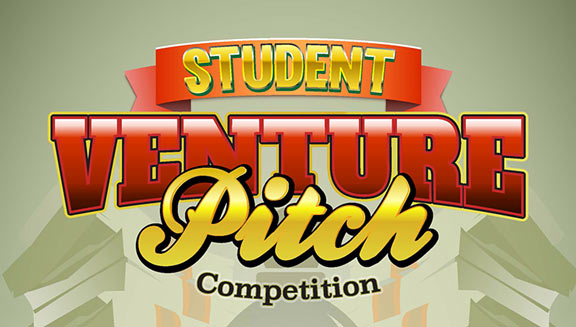 On Tues., Dec. 16, from 2-5 p.m., the second annual Student Venture Pitch Competition (SVPC) will take place in the South Mountain Library Community Room.
You will have three minutes to provide an overview of your businesses, describe your customers, and outline the benefits your business would gain from the prize money. Prizes will be awarded for first through fifth place, audience choice and best business idea with social innovation.
Participants compete for prize money before a panel of distinguished judges, which include successful investors, entrepreneurs and experienced, entrepreneurial-minded practitioners in the business community.
The competition is open to all SMCC students registered for a minimum of three credit hours in fall semester and who own or are ready to start a business!
Applications for the SVPC are available in BE-146 or online at southmountaincc.edu/pitch.
At the spring competition, five students won venture funds:
Kyle Stadler (1st, Laugh Addicts)
Eric Navenma (2nd)
Lisa Springfield (3rd)
Richard Newsome (Audience Choice)
Sierra Stuart and Kyle Stadler (tied for best social innovation
For QUESTIONS contact:
Bruce McHenry, Business Faculty
Director – Community Entrepreneurship Center
South Mountain Community College
602.305.5810
bruce.mchenry@southmountaincc.edu